Armed Forces personnel who helped evacuate British nationals and vulnerable Afghans from Kabul this summer have attended an event at the Palace of Westminster as Parliament came together to thank them for their service.
120 members of Armed Forces personnel from the Royal Navy, British Army and Royal Air Force including soldiers from Worcestershire, Warwickshire and the West Midlands attended a reception in Westminster Hall today hosted by the All-Party Parliamentary Group for the Armed Forces.
Minister for the Armed Forces James Heappey said:
"Our work in Kabul this summer demonstrated the best qualities of our Armed Forces: bravery, compassion, fortitude and skill. I'm proud that Parliament is coming together on behalf of the nation to thank our Armed Forces for their role in bringing 15,000 people to safety and a brighter future."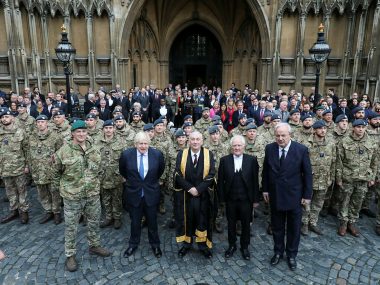 The military personnel marched in procession from Wellington Barracks to New Palace Yard, before attending a reception in Westminster Hall. The parade was escorted by The Central Band of the RAF.
The reception was also attended by 30 guests representing the contribution of other Government departments and civilian authorities.
Operation PITTING is the name for the military operation established to support the evacuation of British nationals and vulnerable Afghans from Afghanistan in summer 2021.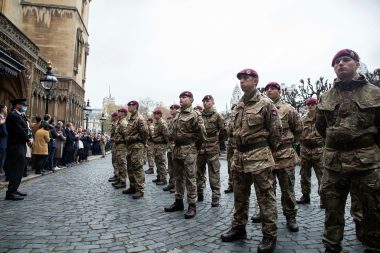 It was the largest and fastest humanitarian evacuation operation in recent history. In just over two weeks, Armed Forces personnel supported the relocation of over 15,000 people to safety in the UK.
Although Operation PITTING has ended, the Ministry of Defence continues to support the relocation of vulnerable Afghans and enable their resettlement by making hundreds of surplus service family accommodation properties available to local authorities for short-term lease to house Afghan families.
Photographer: Sgt Jim Wise RAF – UK MOD © Crown copyright 2021