Macmillan Cancer Support is issuing an urgent warning about the potentially devastating repercussions if vulnerable people with cancer are forced to return to their workplaces before it's safe.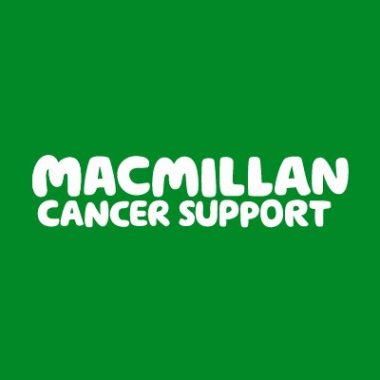 The leading cancer charity issued the stark warning after the Government urged people in England to return to their workplaces this month, as shielding comes to an end across the UK.
Macmillan is warning that the guidance could leave thousands in England facing a 'cliff edge' of having make the impossible decision of choosing between their health or their finances. It could also lead to confusion amongst employers and employees across the rest of the UK.
New data from the charity shows that  310,000 people living with cancer (42% of the estimated 740,000 in work) say they feel it's currently unsafe for them to work outside of their home.
Findings also reveal that almost one in five people with cancer in work in the UK (18%) had not left the house other than for essential medical appointments during the first two stages of lockdown. The vast majority (63%) of those who have been both shielding and working — around 80,000 people — say they feel it is unsafe for them to work outside of their homes.
Despite this, the new data reveals that around 44,000 of those with cancer who are working (6%) had already been asked to leave the safety of their homes and go back to their workplace, even before the latest official UK Government announcements.
Since the start of lockdown, Macmillan say more than half of the calls to their Work Support Service helpline (54%) have been related to coronavirus, with calls answered by the service 12% higher than the equivalent period last year.
Similarly, the charity's new research reveals that one in five of all people with cancer (20%) and one in three (36%) people with cancer in work said that Covid-19 had affected their finances. Their research also shows around 110,000 people with cancer in the UK (4%) revealed that they had struggled to pay for basic essentials or bills, such as food or energy, during the pandemic and around 60,000 people living with cancer (2%) have been left with no income at all during the coronavirus crisis.
Lynda Thomas, Chief Executive of Macmillan Cancer Support says: "The measures put in place by governments during the coronavirus pandemic for those shielding has been a vital lifeline for many over the last four months.
"It is critical that this safety net doesn't just disappear. We need clarity around how people with cancer will be supported and kept safe as the world starts to return to normal.
"Cancer must not become the 'forgotten C' in this pandemic. As the UK Government encourages people in England to return to work, stronger protections must be put in place for people who have been shielding or are clinically vulnerable. It is critical that we allow them to step back from the cliff edge of having to choose between protecting their health or staying in work and paying their bills."
Ghazala Anjam, Team Leader on the Work Support Service on Macmillan's Support Line adds: "We are hearing from a huge number of people living with cancer who don't know whether it's safe for them to return to their workplace, with many telling us that they are forcing themselves back to work in the hope that it will protect them from potential redundancy.
"This is a situation which I can only see worsening over the next few months. We hear from others who are acting as carers for loved ones, but are petrified about returning to their workplace and bringing the virus home with them.
"Receiving these fearful calls is heart-breaking for us but we are reminding people that they have the same rights as before the pandemic, and that the Equalities Legislation is still here protecting people living with cancer. It's awful that a very real situation for many, is feeling that they have to choose between contracting a potentially deadly virus and protecting their income."
Macmillan is calling on the UK Government to extend the furlough scheme for the clinically vulnerable who aren't able to return to work safely, including people with cancer, so they are not put at risk of losing their jobs. They say the scheme should provide job security to people who are newly shielding and have not been furloughed before, and to those who are advised that they remain at high-risk beyond the pause in shielding and cannot return to work safely.
Where people with cancer are returning to the workplace, the charity is also calling for the Government to provide greater clarity around how the legal obligations on employers, for example, to ensure workplaces are 'Covid-secure' and to offer reasonable adjustments to people with cancer, will be enforced.
As well as further protections from Government, Macmillan is also calling on employers to make provisions for their vulnerable staff and understand their legal duties to their employees with cancer under Equalities Legislation in the context of Covid-19. This includes the duty to make reasonable adjustments, such as working from home, to support people living with cancer to stay in work.
Anyone worried about returning to their workplace can speak to the Work Support Service on Macmillan's Support Line Service on 0808 808 00 00. The Work Support Service is available Monday-Friday, 8am-6pm.