PURPLE carrots dating back to Egyptian times, climbing French beans said to be protected by angels, and multi-coloured sweetcorn are the unusual seeds that might make gardeners the envy of their peers.
Such rare delicacies are being served up by the Heritage Seed Library, which has been run by the horticultural charity, Garden Organic, for more than 40 years.
Garden Organic conserves and grows 800 varieties of unusual or endangered seeds – and some made available to the public each year via its membership scheme.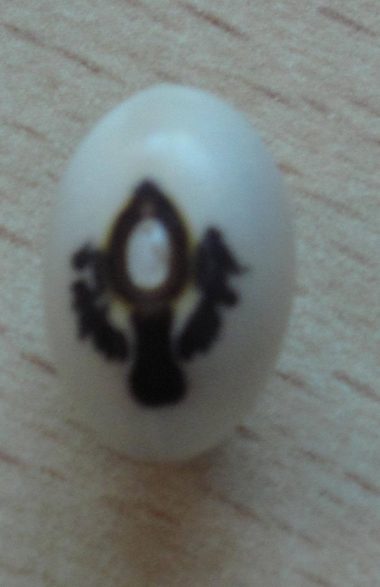 This year's menu includes a climbing French bean called 'Angel', which has a pattern around the seed resembling an angel.
---
---
Legend suggests that, during WW1, a French pastor planted the beans above his buried artefacts to prevent them falling into enemy hands.
The beans his plants produced bore the marks we now see, with the angels guarding his buried treasures.
In flower, the plant produces beautiful orange-red petals, followed by flat, green pods packed with pretty beans, which taste perfect once dried.
The Afghan purple carrot is also available this year, with its 20 to 25cm purple roots reveal a bright yellow core when you slice them.
Purple carrots are believed to have been depicted on Egyptian cave paintings dating to around 2,000 BC.
The orange varieties we accept as the norm today were not developed until the 16th century.
One the children will want to eat is the 'Rainbow Sweet Inca' sweetcorn with its yellow, red, purple and blue kernels, which was developed during the 1970s in Southern Oregan USA by the pioneering plant breeder, Dr Alan Kapuler.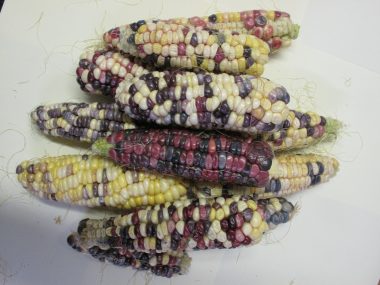 Catrina Fenton, Head of the Heritage Seed Library at Garden Organic explains: "The Heritage Seed Library specialises in saving heirloom varieties that have been protected over many generations, some of which have adapted to specific growing conditions.
"The library also conserves seeds which have been dropped from popular seed catalogues due to their unsuitability for commercial production.
"By supporting and growing seeds from the Heritage Seed Library you will be helping to preserve rare vegetables for generations to come."
Other seeds on offer this year from the Seed Library include:
'San Antonio' – These climbing French beans are most curious seeds, as each is marked with a solitary saint-like figure dressed in monk robes! The seeds produce vigorous vines (less than 2.5m) with dark green, almost black, foliage. The leaves contrast beautifully with the green pods that harbour big, white seeds. Vigorous and hardy, the young beans are lovely eaten fresh and they freeze well, retaining their rich flavour. They can also be used dried.
'Hopi Black' – a dwarf French bean named after a native American tribe from north-east Arizona that was used as both a food and dye. This compact (35-50cm) but prolific plant produces dark lilac flowers followed by a generous crop of flat, greenish- yellow pods. These can be eaten fresh when young or allowed to mature providing great beans for chillies.
'Blue Beans' – if you suffer from slugs or frost you may like to grow the 'Blue Beans' climbing French beans brought to the UK from France at the end of World War 2. They are a compact 1.2m climber thought to be frost resistant and less attractive to slugs than most French beans. They produce beautiful purple flowers followed by dark purple (12 -18cm), plump, flat pods.
'Whippersnapper' – if you grow on a balcony or patio you may like to try the 'Whippersnapper', a compact tomato plant perfect for containers or hanging baskets. It yields an abundance of attractive, small, oval and pinkish red fruits with a fabulous sweet flavour.
'Greek Maroulli Cos' – a compact lettuce with beautiful tasty, large-bladed leaves perfect for window boxes or containers.
Each year Garden Organic puts together a list of around 150 varieties of their heritage seed collection and members of the Heritage Seed Library are able to choose up to six packets free of charge. To obtain the seeds you need to be a member of Garden Organic and their Heritage Seed Library. You can join both for less than £5 a month.
Further information is available at www.gardenorganic.org.uk/hsl .