THE temperature is expected to dip tomorrow after reaching 30 degrees Celsius today in the West Midlands and 33 degrees in parts of Warwickshire.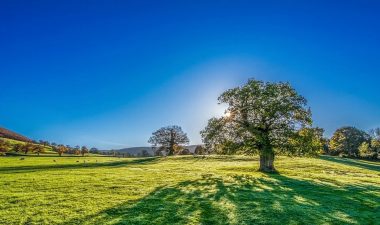 A spokesman for the Met Office said: "Along with hot weather by day, it will stay warm and humid overnight with temperatures remaining in the high teens and low 20s Celsius."
The current hottest August day on record is 38.5 C, reached in Faversham on August 10th 2003.
The current record maximum temperature for the UK is 38.7 C, reached in Cambridge Botanic Garden on July 25, 2019.
The Met Office has issued a heat health alert for parts of England into next week and UV levels will be high in some areas.
Ishani Kar-Purkayastha of Public Health England, said: "Many of us welcome warmer weather, but some people may find it more difficult to cope.
"People recovering from Covid-19 at home, those continuing to self-isolate, older people and people with underlying health conditions are all more vulnerable during hot weather.
"This summer, many of us are spending more time at home due to Covid-19.
"A lot of homes can overheat, so it's important we continue to check on older people and those with underlying health conditions, particularly if they're living alone and may be socially isolated.
"The most important advice is to ensure they stay hydrated, keep cool and know how to keep their homes cool."
Temperatures tomorrow, Saturday, August 8, across this region are expected to peak at around 27 degrees C before rising again to 28 degrees C on Sunday.
There will also be the risk of the odd light shower.
If you missed our recent top tips from resourceful readers who sent in some of their best hacks to stay cool and get a good night's sleep during this hot weather, here they are again: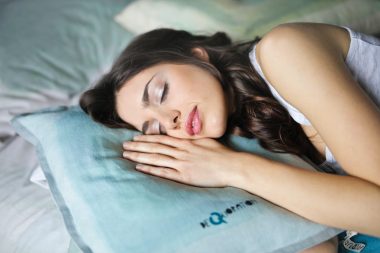 10. The homemade cooling mist: All you need is a spray water bottle filled with water and add a few drops of peppermint extract. To cool down spray yourself and even your pillow before you go to bed. It's so refreshing and the mint helps you feel cool as the water evaporates.
9. Freeze your sheets: Pop your pillowcases in a sealed bag in the freezer for an hour before you put them on your pillows and climb into bed. If you've got the room you can do your sheets too. Just make sure they are clean of course.
8. Cuddle a cold water bottle: You've heard of hot water bottles well this time just fill it with cold water and loads of ice cubes. You can even use your gym bottle or a flask. Cuddle and stay cool for hours.
7. Hit the showers: Take a lukewarm shower before bed. A cold shower will make you feel momentarily cold but it will also close down the pores so you'll sweat less. But a lukewarm shower will lower your core body temperature and also help your clean skin breathe easier thus keeping you cooler for longer.
6. Keep your creams in the fridge: Keep your lotions and moisturisers in the fridge to feel refreshed and cool each time you apply. It's a great place to store sun creams too.
5. Use thin cotton sheets: Reduce your bedding but keep covers handy. Thin cotton sheets will absorb sweat and keep you cool and fresh.
4. Aloe ice cubes: Freeze aloe vera gel in an ice cube tray then instead of using your regular body moisturiser before bed, run the cool cubes all over your body. Afterwards you can even wrap a couple in a flannel and place on your forehead. Even when they melt into the flannel, the gel has a way of staying cool and refreshing on your skin all night long.
3. Wet your socks: Place a towel at the bottom of your bed and slip on a pair of socks that you've soaked in cold water. Then, for an added blast of coolness, point a fan at your feet. It keeps your whole body cool all night.
2. Keep out the sun: The optimum bedroom temperature for sleep is 16 – 18 degrees so depending on the direction your bedroom faces, take steps to prevent it heating up during the day by closing curtains and blinds.
1. Get a fan: Then place a bowl of ice in front of it before bed, turn it on and it will circulate a cool mist around the room.
Also remember these warm nights can lead to increased sweating while you sleep so ensure you drink plenty of water in the morning to replenish your liquids.
Sweet dreams everyone!