Amazing Grace, the hedgehog preservation campaign, is urging Britain's gardeners to 'socially distance' from wildlife in their gardens, following a spate of wild animals being 'rescued' from their natural habitat.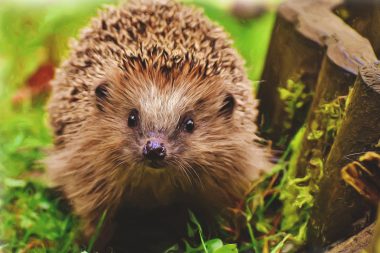 Lockdown has tempted Britons out into their gardens and into their sheds where they've been surprised to find they share their space with hundreds of wild animals, most of which are certainly NOT in need of rescue.
Anne Brummer, founder and CEO of Harper Asprey Animal Rescue said: "We've had someone scooping up ducklings into a cardboard box to 'keep them safe' when the mother duck had only wandered into the next door garden.
"We've also seen a Mother hedgehog and her babies 'rescued' from a box in a garage they were nesting happily  in and fawns with full tummies brought into the rescue just because they were sitting still.
"People generally have good intentions, and concern for our feathered, furry and prickly neighbours, but these wild animals are often going about their business quite normally and DON'T need to be rescued.
"Wildlife Social Distancing is keeping to the distance from which you can watch without affecting their behaviour."
The Save Me charity is urging people to sit back and enjoy the wildlife in their gardens and try not to intervene unless an animal is clearly in distress. It's also urging locked-down gardeners not to be over-zealous with the garden maintenance, now that they have more time on their hands.
Naturalist Steve Backshall said: "Summer can be a disastrous time for wildlife in and around our gardens. It's so tempting as everything starts growing, for us to start hacking. Trouble is, so many of our wild birds are still nesting, and other wild animals are desperately racing to bring up their babies. If we wade in with a strimmer, the results can be disastrous.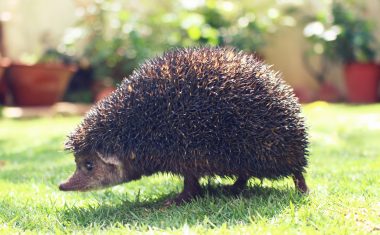 "So put your feet up, enjoy the wild bits of your garden for a while more at least. Every extra week you can bear, will just give nature the chance she needs."
Brummer adds: "That log pile you've been meaning to clear or the dark corner of the shed you haven't touched for years may well be home to a hedgehog family or a field mouse or a grass snake, or even just thousands of insects and bugs; almost always the best thing we can do for the wildlife in our gardens is keep our distance, sit back, relax, have glass of wine, and enjoy seeing and hearing them. Also, try not to be too tidy in those dark corners!"
Harper Asprey Wildlife Rescue says the top five calls they get at this time of the year are:
Hedgehog babies found in the garden
Fledgling birds on the ground
Hedgehogs out in the daytime
Hedges trimmed to expose nesting birds and concern for the exposed nest
Wild animal in my garden that they think shouldn't be there
For gardeners wanting to help their wildlife neighbours, the charity has compiled a list of the most helpful things you can do:
Leave a patch of grass unmowed
Put out a bowl of water and some supplementary food for visiting wildlife
Create a bug hotel or just leave a pile of old sticks and logs in a quiet corner
Don't use pesticides and slug pellets
Put up wildlife boxes for hedgehogs, bird or bats
Brummer continues: "Wildlife is there sharing our space and trying to adapt to all the changes humans have made to the planet.  When you are gardening, think about wildlife, and be mindful of babies everywhere at this time of year that don't have the ability to protect themselves without the safe home mum has chosen."
Tracey Crouch MP, the hedgehogs parliamentary ambassador and 'Hedge Hocho' says: "I have enjoyed spending my spare time pottering in the garden, my place of calm during lockdown.  But now it is time to stop the pottering and sit back, pour something nice to drink, and just let nature support those who need it most."
Rock star Brian May, co-founder of Save Me adds: "Please keep a respectful distance from our precious native wild animals, if you're lucky enough to encounter them in your garden.  Apart from some water in dry weather, they probably DON'T need your help."
So the message is… relax and enjoy the wildlife that surrounds us.  Be alert to the problems animals may encounter, but don't always assume they need help.
To find out more about Amazing Grace and saving Britain's hedgehogs click here:  https://www.gracethehedgehog.co.uk/
For more information on Harper Asprey Wildlife Rescue click here: https://hawr.co.uk/