Neil Young / Crazy Horse – Return To Greendale
Warner Records
(Out now)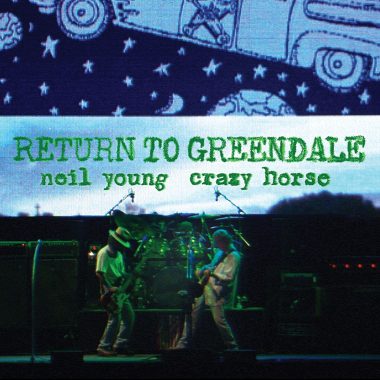 DELVING into his vast archives, Neil Young has released his multi-faceted live concert experience from 2003 – 'Return To Greendale', which was recorded on the tour in support of his 25th studio album 'Greendale'.
---
---
More a rock opera than a traditional concert, it embraces themes of corruption and environmentalism, that seem perhaps more relevant today than they were back then upon its original release.
Young's full-blown presentation of the album features all ten songs, which are set in a fictional California seaside town.
A narrative stage play, it's acted out in real time by more than 20 people at some points in the show, with a series of stories that, I'm pleased to say, sound just as poignant now as they ever did.
For the unacquainted, the story of Greendale follows several generations of the Green family as they go about their lives.
Grandma, grandpa, Edith, Earl, the doomed Jed, and eco-warrior Sun Green, all form part of Young's poignant story about small-town America and the urgent need for action to save the planet.
Performed in sequence, some of the tales on 'Return to Greendale' are 10, 12, even 13 minutes long, yet they don't feel it, which is to the credit of Young and Crazy Horse's playing, and the blistering intensity of the songs.
The release is one of many from Young's archives that are forthcoming, and it is available in limited-edition deluxe box set, including a Blu-ray of the concert, two LPs and two CDs, and a DVD of 'Inside Greendale' – a documentary capturing the making of the album, which, together with the concert film, are directed by Bernard Shakey and produced by L.A. Johnson.
'Return to Greendale' is also available separately on double vinyl, a two-CD set, and digitally from the Xstream store at Neil Young Archives.
James Iles
Why not collect Liam Gallagher's limited edition release of his No.1 LP?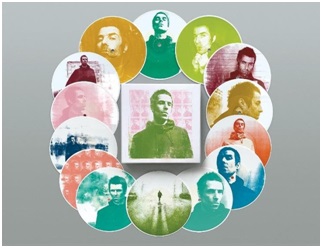 LIAM Gallagher will release a Collector Edition of his critically acclaimed No.1 album 'Why Me? Why Not.' this Friday, November 27 via Warner Records.
Described as a 'must-have' limited run item for devoted fans, the exquisitely designed Collector Edition is available to order exclusively from Liam's official store.
The Collector Edition features fourteen white 7" vinyl records housed in a hard case lift-off lid box.
Each record features a track from the album's Deluxe Edition on the A-side, with a different coloured screen printed image on the B-side.
The fourteen discs all also feature sleeves with their own unique piece of artwork.
The package is completed with a numbered 7" artwork print.
Released last year, 'Why Me? Why Not' fired straight to No.1 on the back of 68,000 first week sales as it outsold the remainder of the Top 5 and became 2019's fastest selling vinyl release. It was subsequently certified Gold.