Many lotteries are being offered by multiple websites globally, with millions of people participating in them.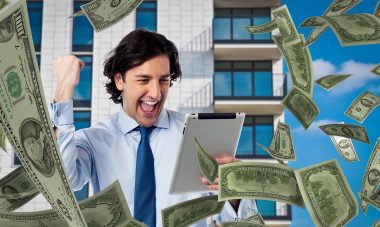 People spend hundreds of dollars on average on these lotteries each year, with most hype around Powerball and Mega Millions offering more than one billion dollars in the jackpot. Even if you do not win the jackpot, there are chances that you will match some numbers and win cash prizes.
After people win big prizes, they come under the spotlight, and other people start to observe them. Many theories come across about what happens after people win the jackpot, of which some are true, but many of them are just made-up stories. These myths are circulated within people, and after some time, they are believed to be accurate.
As the spread of information has increased due to the internet, the spread of misinformation has also surged, which people tend to believe without any proof. The truth can be found out, but most people are not interested in debunking the myths, and in this article, we will discuss the most common myths about lottery winners.
1.    Lottery winners lose all their winnings.
This is the most common misperception because people do not choose to spend money wisely when they suddenly acquire wealth. People can indeed get overwhelmed by a large amount of cash inflows suddenly, but this does not mean that they will blow all their winnings. Many financially educated people will not make a large purchase right after winning the lottery and will choose to invest the money.
Many scholars have also been interested in investigating the fate of lottery winners. Hedenus (2014), in the article "pennies from heaven?" has interviewed many people who have won the lottery and discusses in the article that people who perceive the source of money differently can spend the money wisely. People who view lottery win as sudden wealth would spend it lavishly on expensive things, whereas people who see the winnings as earning will choose to spend it wisely on a usual living standard. Other factors such as whether money is viewed as a risk or opportunity, is shared or not, and the sheer importance of the winnings will impact how the money is spent.
2.    Annual payments are better than a lump sum.
Lottery winners are given a choice between taking the winnings all at once, which is known as a lump sum, or take the money in installment over a period. In the case of a lump sum, the winnings are reduced by as much as 50%, and taxes are also applicable to the total sum. The annual plan's full payment is greater than the lump sum amount, and even if you lose the first few payments in lavish spending, you will have more gains to come.
This is a myth because lump sum payments are less than the annual payment plan, but the annual interest rates reduce the earnings each year. As each year passes by, the money's purchasing power would keep on falling, which means that each year the same amount of money will be able to buy less of the same products. By taking the lump sum and investing the money, most of the winners will be better off in the future.
3.    People quit working after winning.
After winning a large sum of money, most people will not require their jobs to meet their needs. Surveys that have been conducted to check whether people will quit their jobs suggest that 52% of the winners will quit their job, with the rest of the people continuing to work. It is untrue that people quit their job and do not start another or even start the entrepreneurial journey.
It is a myth that people quit working as it can be seen that people might temporarily quit their jobs and later start another one. Many people will start their venture, but it does not mean all the winners will stop working after winning the jackpot as winners continue to work in one way or another.
4.    Chances of winning the lottery are lower than being killed by lightning.
It is a commonly known phrase that "I have a better chance of being killed by lightning than winning the lottery," which is not valid. Dr. Ed Stanek researched the phrase and found out that more people win millions of dollars in the lottery than people killed by lightning each year. It depends on the odds of winning the lottery which can be improved by selecting the right lottery.
Many betting options on Lottoland offer good odds, such as Lotto x5, in which you get five chances to win the lottery for £1. Earlier, many options were not available to bet on which offered a high probability of winning, but now many options are there to bet on with a high likelihood of winning.
Conclusion.
There are many myths about lottery winners in which the most popular one is that lottery winners lose all their winning. Some people also believe that the chance of winning the lottery is lower than being killed by lightning or that people quit their jobs after winning the lottery. These are made up stories that have circulated long enough to be believed to be true without any evidence.
This article a collaborative post. For more details please click here.