AV control systems are devices which connect AV equipment and allow them to be controlled from one interface.
Currently, many companies still offer hardware solutions, such as the keypads and touch screens available from Denmark-based Neets A/S. An AV control system from them is marketed as a way to eliminate users' frustrations, a device to act as the brain behind the scenes to connect and control all the equipment in a meeting room.
Neets A/S states a multitude of ways you can benefit from an AV control system including, but not limited to, it being a solution tailored to your particular needs, reducing IT support time and speeding up set up and start up times for presenters. These control systems can upload content, control speaker volume, turn various devices on or off and much more. They are a modern solution to modern problems, but the word 'hardware' has its drawbacks in this field.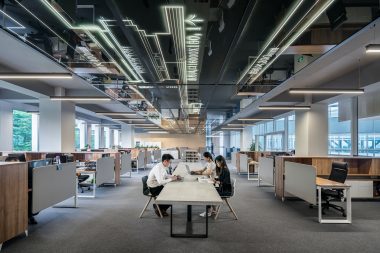 ---
---
While hardware solutions can be a good, excellent even if they are affordable and easy to use and understand, they often take inspiration from smartphone interfaces anyway. Users want simplicity; they do not want to have to struggle to learn to operate their AV control system. Neets A/S control systems are designed to be intuitive, but is this enough to remain competitive against cheaper software alternatives?
Consumers may view a touch panel as a more complicated choice when they can simply download a programme onto their smart phone or tablet. Therefore, very simple touch panels still hold appeal, but the notion of being able to control everything from any device nurtures the drive for simplicity. Software can be updated repeatedly, so new features can be added on for years into the future, while hardware solutions risk becoming obsolete.
No one knows exactly what the future holds, what do you think will happen?
For further reading please click here.