The days when events attendees register for events and get tickets on the event day and venue are gone.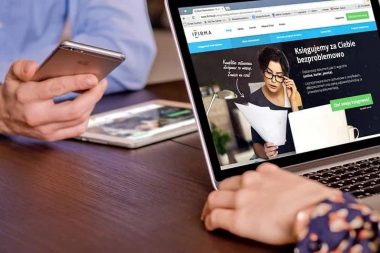 Today, the internet is the new world and has proven to be a more comfortable option providing platforms where attendees can book tickets with just a click online. Several technological tools such as online ticket sales software and other booking tools can make event registration possible.
Nowadays, people need something engaging and exciting from time to time; therefore, they are motivated to check for tickets online because they consider it the fastest and most convenient approach. The main reasons why you should adopt the approach of booking tickets online are discussed below;
Pre-booking of Tickets
Booking your tickets from the online platform gives you the opportunity to purchase a ticket and book for a seat before the exact event date and time. A few events hold monthly, annually as the case may be, and before the event date, the tickets are already sold out.
Imagine such a scenario; if the ticket sales and booking were made offline, most people would miss the opportunity to purchase the event tickets and book for a slot. If you are pre-booking online, you'll be able to do that from the comfort of your home and at your desired time.
Select a Seat
When registering for an event and purchasing tickets early online, you can select your preferred seat from the organisers' options available and uploaded. If you wait till the event day to register, there is a high probability that you'll get a random seat. You'll be attached to a seat that might be far from the stage, which may somewhat affect your participation during the event. Some attendees may find it hard to flow with the speakers due to being place in a seat they didn't book. This benefit is relevant if the event has an option for attendees to select a seat.
Convenience
Having access to the internet to book an event ticket means you can do it at your pace. You can book a ticket from the comfort of your home, office, in transit, or anywhere. This can be quickly processed using a laptop or mobile smartphone. This feature will help reduce the stress you go through to register for any event at the venue/offline. Convenience is a top priority when it comes to booking a ticket online, whether for an event, flight, or any other activity.
Cancellation & Changes
Canceling and changing a ticket when you book online is simple. Often, you need to visit the event registration URL or your dashboard and log-in with your registration information. From there, potential attendees can easily change to a later date or update their information or cancel the booking. People cancel their booking for different reasons, and the event organisers grant access without a second thought. In rare cases, the attendee may pay a fee for cancellation. Before this is processed, it is stated on the terms and conditions.
Final Thought
Some of the most attended events in the world today ensure that their tickets are available online for purchase. This is because they understand that there are quite a large number of people who could come across the event information online using the right technological tools.
Consider all the benefits we've shared, and if you are planning to attend an event, you can check online for accurate information and the right registration and ticket purchase link. Eventually, this will be advantageous for you in the next event you plan to attend. So, after all these reasons, don't hesitate to buy your ticket online.
---
This is a sponsored article by Magnet Event Pro. For  more details please click here.