Independent pub group Oakman Inns, which owns The Globe in Warwick and The Four Alls in Welford-on-Avon, has been recognised for its training for a second time in the Princess Royal Training Award's five year history.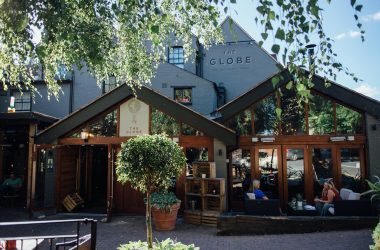 The awards recognise UK companies that have created outstanding training and development programmes providing a direct and provable impact on their employer's business performance. The 2020 winners demonstrated exceptional commitment to training, despite facing unprecedented challenges of Covid-19.
Oakman Inns will be one of just 43 recipients from 39 organisations that will be presented with the award in November.
The company was founded by entrepreneur and its Chairman, Peter Borg-Neal, in 2007.
Oakman's CEO, Dermot King said: "We have always had a straightforward philosophy. We are in the hospitality business, and our pubs rely on our teams to be enthusiastic in their work and enthused by the standards of service we are consistently striving to achieve for our guests.
"Since receiving the award in 2017 for our pioneering online learning and career development platform, the growth of our business has resulted in our employee numbers doubling. This required us to scale up our programme to meet the changing needs of both our business objectives and those of our team members. As a result, employee turnover has fallen by 16% while internally promoted chef numbers have increased by 34%.
"In the current pandemic crisis, our online programme has been critical to supporting our team members who have demonstrated an exceptional commitment to the additional challenges of Covid-19 training".
For a fifth year, the group is in the top 30 of the Sunday Times 100 Best Companies to Work For and is this year's highest ranked company in the pub sector.