A MENTAL health service in Coventry and Warwickshire for children an young people has reciprocated the love shown for the NHS throughout 2020 by saying 'thank you' to local youngsters who went above and beyond in the past 12 months.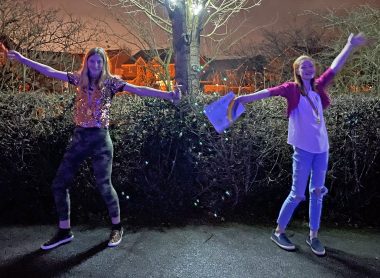 Rise, provided in partnership with Coventry and Warwickshire Mind, held its #ThanksKids Awards and through #NHSStars certificates to recognise these acts of kindness.
They ranged from young people volunteering in their local hospital and baking cakes for neighbours to brightening up their areas with NHS Rainbows of Hope.
---
---
Sophie and Jess. sMore than 450 children and young people were nominated for their acts of kindness and resilience and of those 25 were shortlisted for a #ThanksKids award.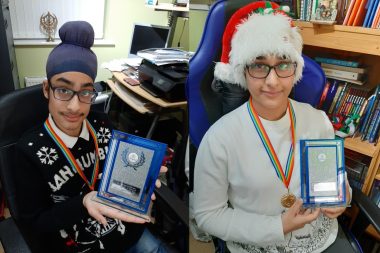 A young people's panel each chose their own Star Award, and also selected the Children's Choice Award, as well as designing the awards and medals.
Ethan won of the Nurses Noticed Award.
His mum Danielle said it was amazing and so good to see all the lovely acts of kindness everyone has done this year.
"Ethan is over the moon with his award – who knew that what started as a little piece of homework would result in this.
"There were tears and laughter all through the house last night, and Ethan is already planning for next year."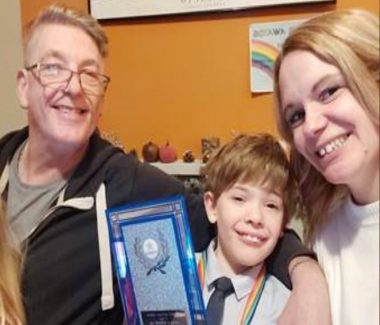 Harrison and Chloe won the Children's Choice Award.
Their mum Michelle said: "They were absolutely thrilled to win and it was such an amazing surprise for them and me.
"There were lots of shocked faces and tears (mine) and now their trophy and medals are taking pride of place on the fireplace."
Among the other winners were Sophie and Jess who took Lucy's Star Award (Lucy is a member of the Young People's Panel) and Sandeep and Sharandeep who were awarded the Mel's Moment accolade, named after the Chief Nurse and Chief Operating Officer of the Trust Mel Coombes.
Jane Ralphs, Rise nurse and Chair of #ThanksKids, said: "We have been blown away by all the amazing things young people have been doing during lockdown – small, big and everything in between.
"We are so proud of everything our young people have achieved during a particularly tough year."
The #ThanksKids Campaign is supported by the Jimmy Hill Legacy Fund, run by Sky Blues in the Community, along with Rise which provides emotional wellbeing to young people in Coventry and Warwickshire.